Principle and Code of Conduct
Porsche Holding Salzburg (hereinafter referred to as Porsche Holding) has worked to achieve its outstanding reputation during the 70 years of its existence in over 20 countries including areas like Europe, China, South America, Malaysia, Singapore, and Japan. Social responsibility and a high standard of ethics have made Porsche Holding what it is today: the largest automotive distributor in Europe.
As a company with operations around the globe, Porsche Holding's compliance means that its employees not only abide by current law but also adhere to a set of moral principles that go beyond merely observing the law. These principles have been set down in the company's own Code of Conduct. Naturally they apply to all levels of the Group and to all countries where Porsche Holding operates. This includes important members of Porsche Holding, PAIG Japan Automobile Investment, the related dealers Volkswagen Japan Sales, and Audi Japan Sales, etc. (hereinafter collectively referred to as PAIG Japan). PAIG Japan firmly believes that compliance and integrity have always been the cornerstone of our road to success, and should also be the basic principles to be observed in all future decisions.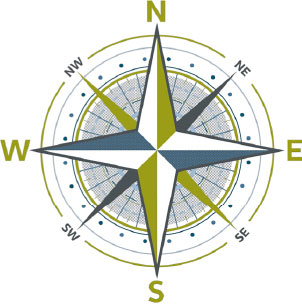 Integrity
Integrity means acting out of conviction with responsibility and steadfastness. A company can only have integrity when its people conduct themselves with integrity. Thus, PAIG Japan is committed to fostering a strong and sincere culture of integrity through wide-ranging measures and activities. Integrity describes our inner attitude towards regulations, guidelines and values. Such values of integrity apply to every one of us, regardless of our function, division, role and task.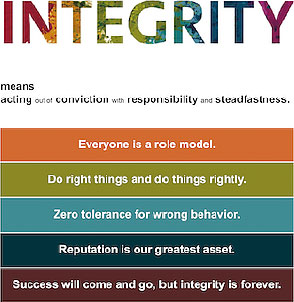 Compliance
Compliance means complying with laws, regulations, internal rules and policies, as well as ensuring implementation of them. Compliance is not just a matter for management, but the responsibility of all employees. Key topics of compliance include the Antimonopoly Act, conflict of interest, money laundering, data protection, product liability, fraud by employees, corruption, securities law/insider trading, etc. Among others, anti-corruption is the top priority in working with integrity.
Corruption is not a trivial matter as it damages the interests of the company and employees. Porsche Holding attaches great importance to the issue of corruption and hopes to continuously improve its understanding of fighting against corruption. PAIG Japan adheres to the stance of Porsche Holding of cracking down on corruption, upholds the anti-corruption spirit, and has formulated corresponding anti-corruption policies and reporting systems. Any person, including ordinary employees, senior executives, and partners, can report potential corruption through the reporting channels provided by the ombudsperson or reporting system.
In relation to this, from the perspective of preventing corruption, if the following standards are exceeded for gifts, entertainment and invitations with business partners or customers (provided, however, regardless of the price or value for public institutions and public offices) , it is stipulated by internal policies that company approval is required after careful consideration. This rule also applies to such gifts, entertainment and invitations directly and personally made to or from our officers or employees.
Gifts

more than appx. ¥6,000- (equal to 50 euro) per item

Entertainment/Invitation

more than appx. ¥12,000- (equal to 100 euro) per event per person
Moreover, the exchange of cash equivalents such as cash and gift certificates is strictly prohibited regardless of the value.
In addition to anti-corruption, PAIG Japan is also committed to creating an antimonopoly and anti-money laundering compliance environment. We are fully aware that a fair market competition environment is beneficial to society, companies, industries and consumption. Therefore, we strive to conform to the relevant laws, regulations and policies. We have also promulgated and implemented corresponding antimonopoly and anti-money laundering compliance policies within the Group, and are trying to help create a fair and transparent market competition environment.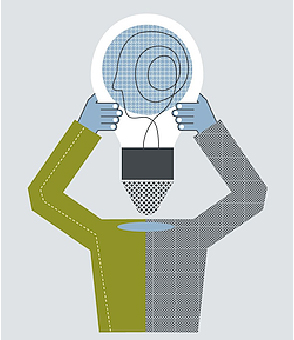 Whistleblower System
Complying with statutory regulations and internal rules has top priority at PAIG Japan. We can only avoid damage to our company, our employees and business partners if rules and standards are respected. Consequently, misconduct must be recognized swiftly, processed and immediately remedied. That calls for vigilance on the part of everyone along with a willingness to draw attention to possible serious regulatory violations on the basis of reasonable suspicion. We also value information of this nature from business partners, customers and other third parties. Reports to the Investigation Office via mail or email can be made at any time and in any language. The Whistleblower System guarantees the greatest possible protection for whistleblowers and persons implicated subject to the applicable laws and regulations. An investigation is only initiated after very careful examination of the facts and reasonable suspicion of a regulatory violation. There will be strict confidentiality and secrecy throughout the investigative process. Information will be reviewed fairly, promptly and in a sensitive manner.
To better implement the whistleblower policy, the Central Investigation Office was established, and Ombudspersons were appointed, to receive and process reports of regulatory violations affecting the Volkswagen Group.